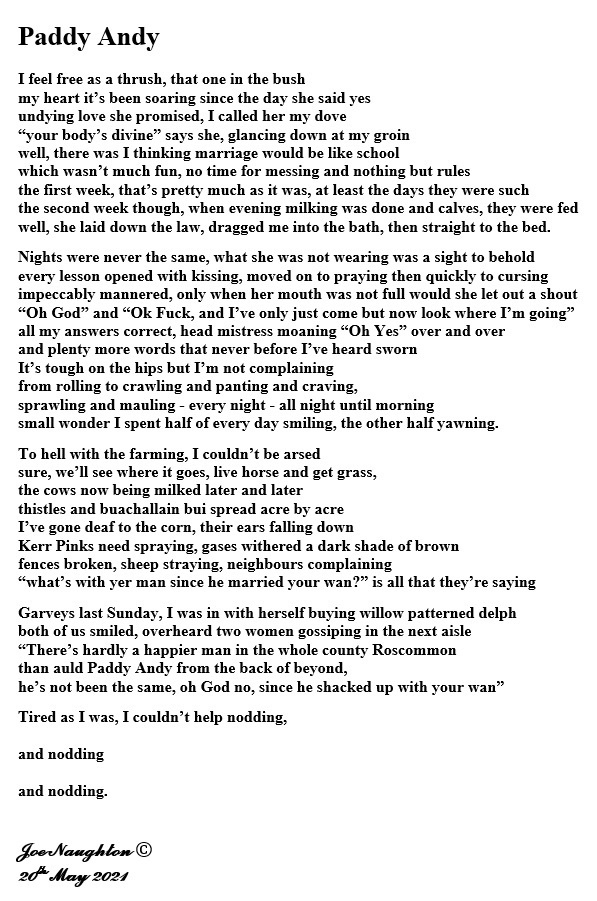 Joe Naughton has been writing poetry since 2017 which
derives mainly from memoir and topical issues.
He attends "Over the Edge" writing workshops with Kevin Higgins in Galway.
He has had poems published in Vox Galvia section of "Galway Advertiser"
and is a regular reader on online open mic platforms.